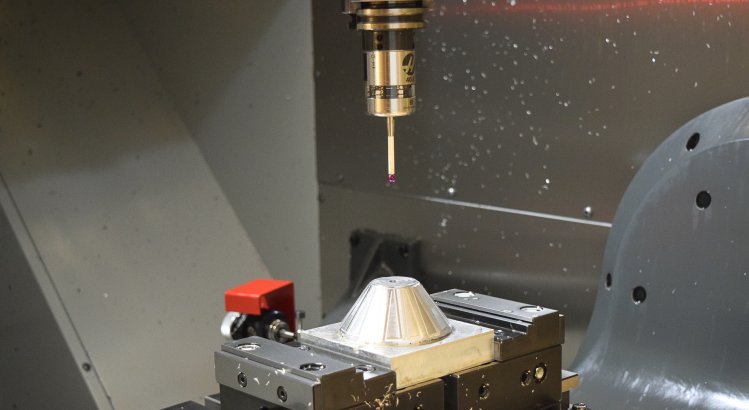 Workshop
---
Equipment
| | |
| --- | --- |
|   3 axis CNC | TOS FNG |
|   4 axis CNC | Pinnacle VMC 850S |
|   5 axis CNC | Haas UMC 750 |
|   CNC Lathe | Momac TA20  |
|   Manual milling machine | Sajo VF 54M |
|   Manual Lathe | Schaublin 150 |
IRF Kiruna is and has been contributing to many scientific space missions with high class sensors and instruments. Most of the hardware for these instruments is manufactured inhouse in the IRF workshop.
Manufacture at the IRF workshop is based on 3 dimensional computer aided design (CAD) models and computer aided manufacturing (CAM) systems. Parts are produced with 5-, 4-, and 3- axis computer numerical control (CNC) and turning machines.
Almost any metal or polymer material can be machined in the IRF workshop.
Most mechanical parts that are manufactured for inhouse use, e.g. for support structures, jigs or sample holders, are made of stainless steel. On the contrary, most of the metal parts of space instruments are made of aluminium and titanium.
The comparably lower density of these metals makes them more suitable for space instruments, which must have a minimum mass always. For non-metal parts, also polymer materials like polyetheretherketon (PEEK) or Vespel® , and glass ceramics, e.g. MACOR, are commonly handled.
With space missions becoming more and more ambitious also the restrictions on the mass and other properties of space instruments are becoming more and more challenging. This implies also machining of more exotic materials, like e.g. tungsten alloys or graphite.
Photos: Philipp Wittmann, IRF