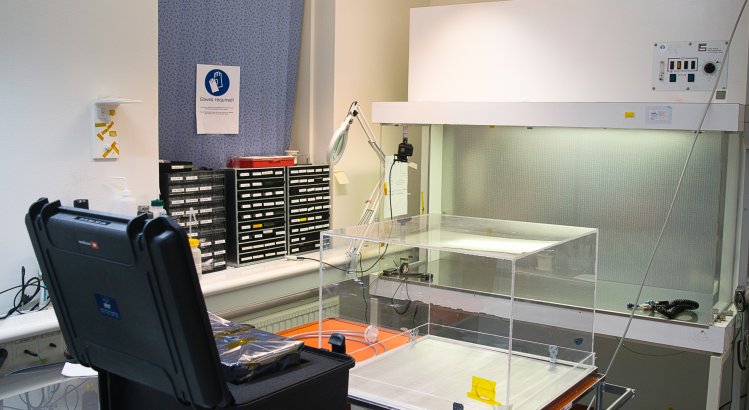 Integration Laboratory
| | |
| --- | --- |
|   Three laminar airflow benches | Holton LaminAir 1.5, CEAG GmbH and Ceag Schirp reinraumtechnik D-4714 Selm-Bork |
|   Four desiccators | AS One |
|   Microscope | Tagarno Prestige |
The IRF integration laboratory is a particularly clean environment, where work that requires a total minimum of risk for contamination is carried out. The room as a whole corresponds to a class 100 clean environment (FED STD209E).
In this laboratory space instrumentation and smaller subsystems are assembled and integrated.
For particularly critical work on test and flight hardware the laboratory accommodates two laminar airflow benches (class 1, FED STD209E) and several desiccators for clean storage.
For high precision work the laboratory is equipped with a microscope.
Photos: Philipp Wittmann, IRF